Parker Ranch Sale

Monday, October 13, 2014
Waurika, OK
Parker Ranch Fall Production Sale
Monday, October 13, 2014 • Noon
Catalogs will be mailed approximately the end of September. If you would like to receive one, please call Karen @ 580-313-0249, text her or email the ranch at parkerangusranch@wavelinx.net.
The offering will include approximately 100 bulls and 24 registered bred heifers.
The bulls were born in the spring of 2013 as were the bred heifers. The heifers will calve in the spring of 2015.
The auction will be on the internet through Superior Productions. While there will be ringmen and an auctioneer, the livestock will not go through the sale ring, but instead will be viewed on screen in the sale arena. ALL sale livestock will be available for viewing on site before and during the sale.
The bulls were developed in large pastures to insure good leg/foot development and longevity. They have been handled on foot as well as on horseback. All bulls will be fertility tested and given a complete breeding soundness exam, as well as, Trich and PI tested prior to the sale.
Lot 10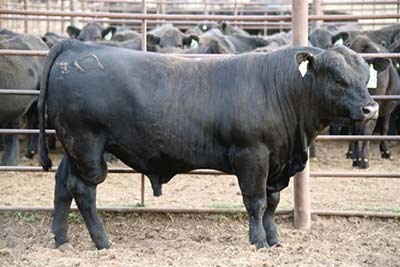 Sells as Lot 10. This bull was collected at Reproduction Enterprises, Inc.this past week. We plan to use this bull thru artificial insemination in our registered herd.
Sires of the Angus bulls in the offering include: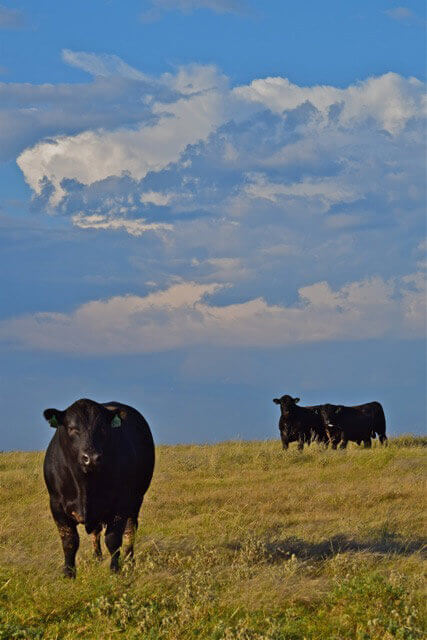 Sale bulls grazing on a beautiful Fall Morning.
Lot 55 in foreground.
AAR Ten X 7008 S A
15719841
B/R New Day 454
14675445
Connealy Final Product
15848422
Connealy Lead On
13447282
EF Complement 8088
16198796
EXAR Upshot 0562B
16541214
GAR Daylight
16933585
GAR Ingenuity
16497066
GAR New Design 5050
13728513
GAR Twinhearts 8418
16350631
Hoover Dam
16124994
Leachman Saugahatchee 3000
12075716
SAV Brilliance 8077
16107774
SAV Final Answer 0035
13592905
PAR Raven 7419
16075783
Parker Ester 6733
15495978
Parker In Focus 9086
16540857
Parker Ultimate 0183
16938394
Sires of the Sim Angus bulls in the offering include:
Macho
Ranch Hand
Sheriff Taylor
Sires of the bred heifers in the offering include:
B/R Destination 727-928
13286246
B/R New Day 454
14675445
Connealy Final Product
15848422
Connealy Lead On
13447282
GAR Ingenuity
16497066
Parker In Focus 9086
16540857
Parker Ultimate 0183
16938394
Service sires on the bred heifers:
GAR Composure (Select Sires)
16496980
Sandpoint Butkus X797 (Select Sires)
16829413
Deer Valley All In (Select Sires)
17307074
Basin Payweight 1682 (ABS)
17038724
GAR Prophet (Select Sires)
16295688
Connealy Counselor (ABS)
16761497
Parker Twinhearts 3061
17491268
Parker Composure 2089
17467835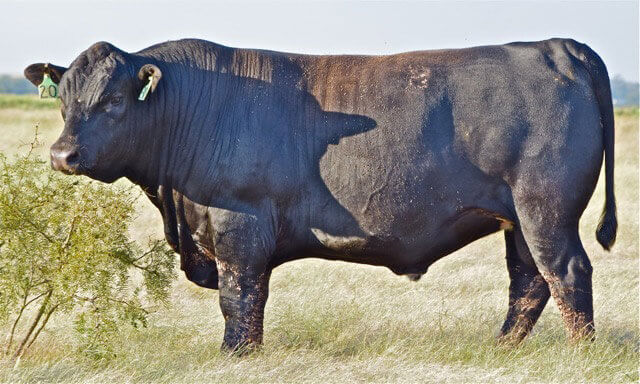 Lead off bull in the 2014 Parker Ranch Sale
Welcome! Parker Ranch is located on the tall grass prairie within the rural community of Claypool, just east of Waurika, Oklahoma. Enterprises include a registered Angus operation on 6,000-plus acres. Family owned and operated by Eddie Parker, wife, Karen, daughter Ruslyn Ramsey and son-in-law Casey Ramsey, Parker Ranch is a no-frills, working cattle ranch whose entire income is derived from agriculture. The main emphasis has been on the production of bulls for the commercial cattlemen who, like them, make their living in the cattle business. Parker Ranch bulls possess pedigrees stacked deep for carcass excellence, not sacrificing the economically essential traits of fleshing ability, calving ease, milking ability and growth. They must also have eye appeal, good dispositions with sound feet and legs.